Business Apps in the Cloud
WinWeb apps give your business the best possible introduction to cloud computing. If you're not sure what cloud computing is, then your business is missing out on the best way to do business! Cloud computing will allow your business to access your applications from anywhere, at anytime.
If you are in the UK, or Australia; on your own computer or a family members', as long as you have your log in details, and the computer is connected to the web, you are able to access your apps.
By using cloud computing as the basis for all our apps, you get all the benefits of cloud computing plus all the integration and functionality of comprehensive online applications.
WinWeb has over 15 years experience in the cloud computing industry. This means you can trust us with your vital business needs, and rely on our online applications to help you to manage your business - in the cloud!
WinWeb Apps for your home office
WinWeb Apps provide your business with the ultimate, fully integrated, comprehensive online suite of applications. With WinWeb Apps you can get all of the applications your business will require at your fingertips, wherever you are in the world.
Using cloud computing to manage your business will help you keep on top of your finances, manage your customers and provide excellent customer service, no matter where you are!
Small Business Apps
Choosing the right applications will revolutionise the way you do business; small business apps free your time, allowing you to run a business and not an office. Having small business apps at your disposal will enhance both your, and your customers, experience of your business. WinWeb offers a wide variety of applications to enable your business to move forward - taking more customers with you.
Business Apps 'In The Cloud':
WinWeb are an advocate of cloud computing, meaning that all your important data from your apps is stored 'in the cloud', or, in other words, no time consuming downloads, software updates or frustrating software crashes for your business! With web browser based applications your business can work from any computer (PC or Mac), at any time, anywhere in the world; offering security and flexibility for your business.
The reality of Business Apps:
Business Software is a term that covers many aspects of a small business' computing needs; ranging from accounting software to software that allows email campaigns to be sent to clients, business applications help the day to day running of a business, allowing you to focus on your customers.
Integrated Business Apps:
Many small businesses are aware of their need for business apps, and it is possible to purchase applications from many different suppliers; but what can really revolutionise the life of a small business owner is having apps that are fully integrated. Imagine if yourinvoicing software updated your accounting software, or invoices were logged against customers in your address book? If all your business applications integrate and talk to each other, your workload is reduced and fewer mistakes are made by details being overlooked.
Business Apps for Business Success
In the increasingly online-focussed world of business, the importance of good quality business applications is becoming apparent. Without the right software solution to assist businesses when they make important decisions, they will often not have enough information available to make the right choices.
WinWeb provide a wide range of apps that cater to all manner of business needs. From the very beginning of the development process, our software has been designed with small business infrastructure in mind.
We understand that the small business marketplace has changed a lot over the last fifteen years since the Internet exploded in popularity - and business applications are opening a whole new world of opportunity for would-be business owners. It is now often not feasible for a small business to have a physical store because the costs are so prohibitive. Operating a business from home allows an entrepreneur to remain competitive by significantly reducing their running costs.
Homeworking is now a reality for small businesses, largely due to advancements in technology. WinWeb were one of the first business app providers to understand the potential benefits of cloud computing for small business and we have continued to build on this principle to help them achieve success the Internet Age.
What is Cloud Computing and What Has It Got To Do With Business Apps?
Cloud Computing (also often referred to as Software-as-a-Service or SaaS) is a very useful tool that is beneficial to any business infrastructure. Business applications that use cloud computing technology is often offered on a subscription basis rather than an outright purchase.
The reason that the subscription model is common in the cloud computing industry is that there is no physical product on offer. You are instead paying a fee to access the software on the servers of the provider. Nothing needs to be download or installed as the software will run entirely from within your web browser.
The benefit about this system is that you will always have access to the latest version of the software without the need to download updates or patches. It also makes sure that no-one is locked-out of using the software because of their choice of operating system. Whether you favour Linux, Leopard or Windows, as long as you are able to run the main web browsers you will be able to use the software.
What Businesses Can Benefit From Business Applications?
Any business that wishes to improve its business infrastructure will find great benefits from using small business software, particularly if it is a cloud computing application.
Small businesses that operate from home or have employees that homework will see the greatest benefits from a cloud computing solution. This will allow the whole company to work together collaboratively on projects or when providing customer service. It can also make it far easier to carry out administrative tasks.
There is not need to be concerned about security either. All of the data you enter into a cloud computing application is stored on the highly secure servers of the provider rather than on your desktop. This is highly advantageous to users, because it provides greater security and also allows them to access it regardless of their current location in the world. It also avoids the nightmare scenario of having a computer crash and losing all of your data.
Every small business should start thinking about business apps and the positive benefits that cloud computing can bring.
What is a Small Business?
The term small business refers to any privately owned business with a small number of employees and a relatively low turnover. A small business could be operated by a sole individual, a partnership or even a family.
Why is owning a Small Business a great way of earning a living?
Running a small business is a great way for many people to make use of their skills and talents that would be underutilised in the general workforce. For example, if you have a great talent for knitting then you could make this the focus of your small business venture.
There are so many different types of small businesses ranging from convenience stores and restaurants right through to single person small business ventures like mobile hairdressers, photographers and web designers.
How can you run a successful Small Business with WinWeb?
WinWeb can help small businesses properly organise their affairs and their business in a number of ways. Using the power of cloud computing you can access financial planning & management tools and software. You can also use secure data backup to keep your precious small business data secure and easily retrieve it at any time.
A small business can have WinWeb micro-manage almost every aspect of your business for them, regardless of whether they want to attract new customers via online marketing, create a brand new website or perhaps outsource their back office admin. WinWeb offer services that can help a small business do all of these things as part of our Business Cloud Framework.
With WinWeb Business Cloud Framework it won't take very much time or money for you to provide your small business with all the Back Office support it will need. Our software allows you access to great features like an advanced CRM system that would cost a lot of money to license from other vendors.
Our Business Cloud Framework isn't just about software though. We can provide marketing services and business websites for a small business to help them attract new clients without having a large marketing budget or marketing skills. This is a great way for any small business to immediately expand their reach without spending a lot of money doing so.
Find out if owning a Small Business is for you
The best way to find out if owning a small business is for you is simply to give it a go. If you have a business idea that is in demand, you should be able to roll that idea out across the country with ease and the minimum amount of effort on your part.
Owning a small business can help you to develop and grow as a person. It may well be a life-changing experience for you to build something from scratch and turn it into a success. Small Businesses have never been more convenient and simplified to start now that the software and services that make up WinWeb Business Cloud Framework are readily available.
Now has never been a better time for small businesses. With the WinWeb Business Cloud Framework a small business has every tool they need to become a great success.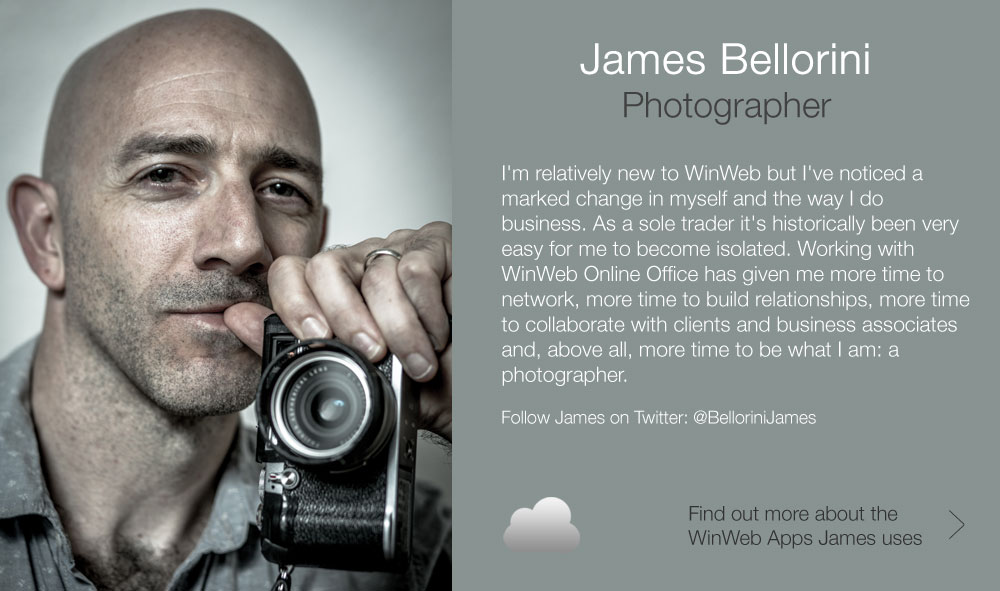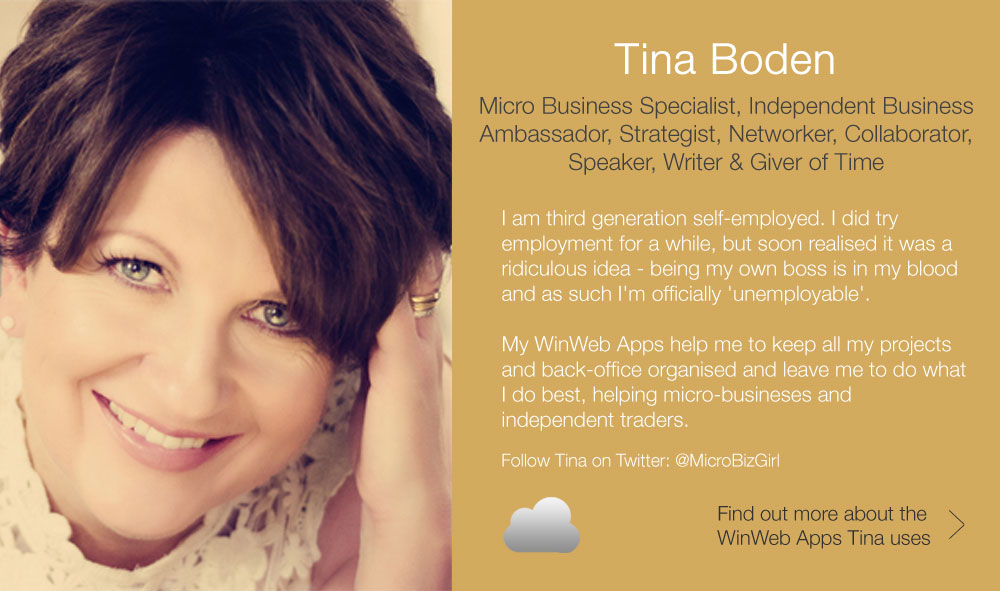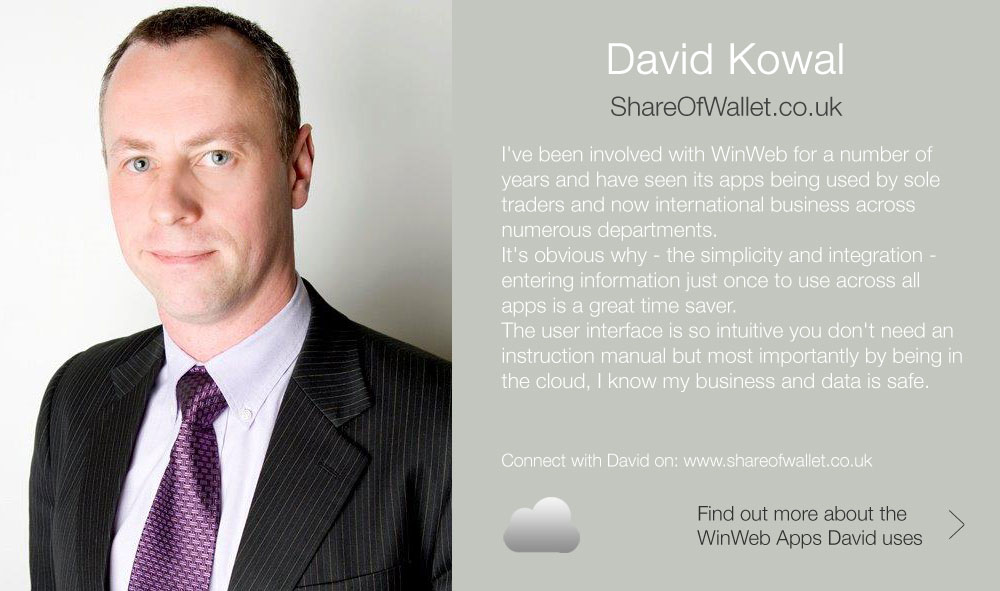 Some WinWeb products, services, features may not be available in all territories, availability and features of products, services may change without notice. Compatible hardware and internet connection may be required for some WinWeb products and services.
Terms and Conditions apply, go to https://www.winweb.com/legal-information/ for more information. Prices exclude any form of applicable sales tax, i.e. GST and VAT - and special conditions may apply, i.e. per user per month, one off pricing, etc. All rights are reserved. E&OE.