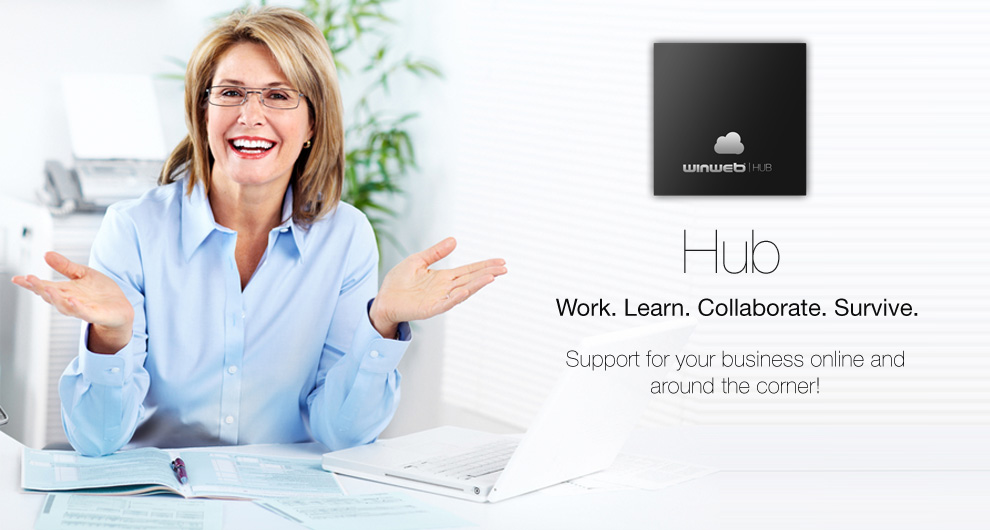 Business Support Services provided by WinWeb Hubs include:*
Joint Venture - Taking it to the Next Level
Thinking about expanding your business activities nationally or internationally, worried about the costs? We can help - come in, have a cup of coffee and let's talk about your plans.
Learn More
Networking & Collaboration
Every month we sponsor a free business networking event for the Enterprise Rockers. Come and join the band - network, collaborate and get new ideas and local business contacts.
For more details see the events calendar for your nearest WinWeb HUB.

Some WinWeb products, services, features may not be available in all territories, availability and features of products, services may change without notice. Compatible hardware and internet connection may be required for some WinWeb products and services.
Terms and Conditions apply, go to https://www.winweb.com/legal-information/ for more information. Prices exclude any form of applicable sales tax, i.e. GST and VAT - and special conditions may apply, i.e. per user per month, one off pricing, etc. All rights are reserved. E&OE.
* Business Support Services provided may vary from WinWeb Hub to WinWeb Hub. Please select the WinWeb Hub closest to you to find out more.