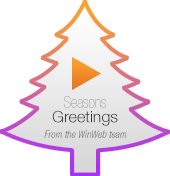 Integrated.
Compatible.
Secure.
Run your business online
with WinWeb, the all-in-one
Cloud Business Software
solution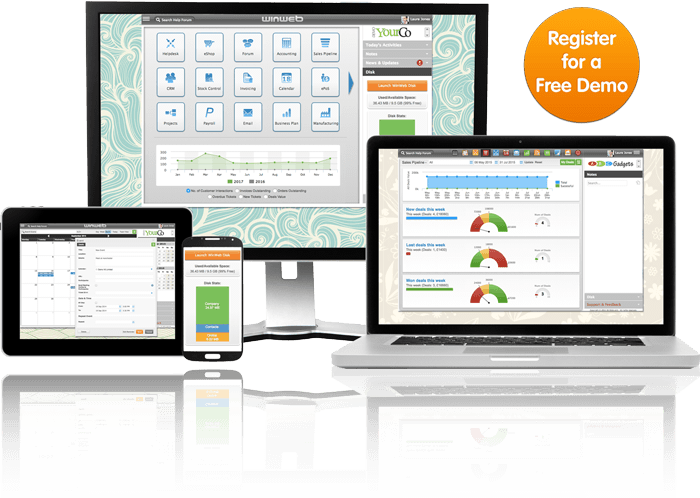 WinWeb ERP
Features
Transformational CRM and ERP Software in the Cloud
From 399 for 3 users per month*
How much it costs
All your ERP needs in one place, integrated and affordable.
WinWeb Suite


from 399 per month

Details
For 3 users
Storage
10GB
Demo Sign up

= Additional fees or subscription may apply,

Support

Keep in contact with our customer care team by email or phone during business hours.

API Integration

Including Amazon, MailChimp, Wordpress, WooCommerce, UPS, Fed Ex, USPS, Houzz, Dunelm, etc.

Launch Services

Set-up & customisation of CRM, accounting, documents and more with tailored training.

Data Import

Import of your address book, accounting information & inventory.

Customisation

Reporting, integration, forms, new contact types, job flows, page and tab layouts and much more.
*Prices shown exclude local sales taxes
WinWeb - Business Management Software
WinWeb - Award winning integrated cloud business management software incl. CRM, ERP, eCommerce, Sales Pipeline, Projects, Helpdesk, Accounting, Stock Control, Payroll and more
WinWeb, cloud, cloud computing, integrated, business, business software, accounting software, business accounting software, cloud business software suite, business management software, cloud CRM, ecommerce, cloud ERP
ERP (enterprise resource planning), Business management, Business process management